Provider of the Most Effective Methods for Cleaning Mattresses in Caroline Springs
What about cleaning your mattress? If you answered no, perhaps you are unaware of how seriously sleeping on a dirty mattress can harm your health. Since you spend between 7 and 8 hours sleeping on it each night, your mattress quickly becomes infested with allergens, dirt, and bacteria. It's best to contact professional mattress cleaners like us in Caroline Springs to always employ the most non-detrimental means possible. Furthermore, our staff is equipped with the materials and knowledge to clean your mattress correctly. And if you need the best Mattress Cleaning Caroline Springs services, Micks Mattress Cleaning Melbourne can be your one-stop shop.
Nobody can compare mattress cleaning to the services provided by our team. Save a ton of money on dry mattress cleaning, Professional mattress cleaners in Melbourne , stain, and mould removal, sanitizing, and treating for dust mites. As a bonus, we can clean your mattress the very same day. Get free price estimates right now by calling!!!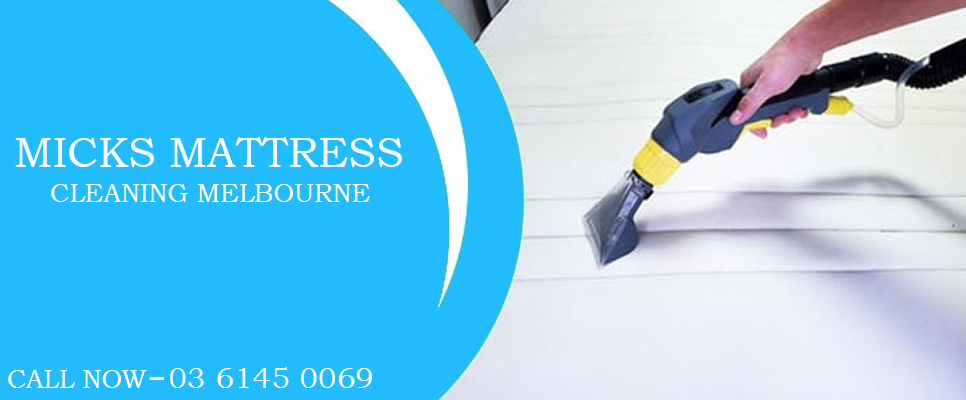 Our Mattress Cleaners Services in Caroline Springs
Steam cleaning of mattresses
Dry cleaning of mattresses
King-Size Mattress Cleaning
Queen Size Mattress Cleaning
Mattress Sanitisation
Cleaning A Foam Mattress
Why Should You Hire Micks Mattress Cleaning?
Need to find the most highly recommended Mattress Cleaning Company In Caroline Springs? If you're going to make a decision, make the correct one and pick us.
To make your mattress completely free of any noticeable stains.
Rest easy knowing that your mattress will be cleaned and sanitised perfectly.
Cost-free and no-commitment price estimates
Equipment that is cutting-edge in terms of technology and sophistication
Solutions for cleaning mattresses that are gentle on the environment
Low costs for first-rate assistance
Cleaning on weekends and holidays
The Benefits & Features of Professional Mattress Cleaning
Enhanced Sleep Quality: Say goodbye to restless nights. Our mattress cleaning service provides a cleaner sleep surface, free from allergens, dust mites, and bacteria. You'll enjoy a more comfortable and restful sleep.
Improved Health:Breathe easy and wake up feeling refreshed. Our thorough cleaning eliminates allergens and bacteria, creating a healthier sleep environment. This reduces the risk of allergies and respiratory issues, promoting your overall well-being.
Extended Mattress Lifespan:Save your hard-earned money. Regular mattress cleaning prevents premature wear and tear, delaying the need for a replacement. Your mattress will thank you.
Convenience:We work around your schedule. Our flexible booking options make it easy for you to maintain a clean and hygienic sleep space without disrupting your daily routine. No hassle, just a cleaner mattress.
Eco-Friendly Practices:We care for your well-being and the planet. Our cleaning products are environmentally friendly and biodegradable, ensuring a responsible approach to cleanliness.
Expertise:Rest easy knowing you're in capable hands. Our trained professionals have years of experience in mattress cleaning, ensuring a thorough and effective cleaning process. Your peace of mind is our priority.
Odor Removal:Enjoy the scent of freshness. Our mattress cleaning removes odors, leaving your mattress smelling clean and inviting. A more pleasant sleep environment awaits you.
Stain Removal:Preserve your mattress's beauty. Stubborn stains and spots are treated effectively, restoring the appearance and integrity of your mattress.
Customer Satisfaction:Your happiness is our goal. We go the extra mile to meet and exceed your expectations, ensuring you receive the best possible service. Your satisfaction is our success.
Reach Here
Location: Caroline Springs, VIC 3023, Australia