Micks Mattress Cleaning: Tarneit's Finest Mattress Cleaning Local Crew 
Do you know that bacteria, viruses, and other microorganisms thrive in an unclean mattress? Yes, it poses serious health risks in addition to being physically unpleasant. If your mattress has soiled, it's time to take advantage of the Mattress Cleaning Tarneit services.
Our cleaners are the best in the business because they are skilled at eradicating the dust, filth, and allergies that have settled into every crevice of your mattress. Our mattress cleaners have years of experience and use only the most effective methods to ensure your satisfaction.
Emergency Mattress Cleaning Services in Tarneit – Your Quick Solution
In the beautiful city of Tarneit, life is always on the move, and sometimes your mattress faces unexpected challenges. That's where our Emergency Mattress Cleaning Services come to the rescue! We understand that accidents like spills, pet incidents, or sudden stains can happen to anyone. No worries, though – we're here to help 24/7.
Our friendly team is ready to step in and make your mattress feel fresh and cozy again. We're not just about cleaning; we're all about ensuring you have a great night's sleep. So, if you ever find yourself in a mattress emergency in St Kida, just give us a shout. We'll handle the tough stuff, so you can relax and enjoy a peaceful night's rest. Contact us our Local mattress cleaning experts today and get emergency mattress cleaning services at affordable price.
Our Mattress Cleaning Services
Several options for mattress care are available from Micks Mattress Cleaning. Our specialists can handle any task, no matter how vast or complex.
Spot removal service
Loosening mattress-ground dirt
Mattress dry vacuuming
Mattress steam cleaning
Deodorisation and Sanitisation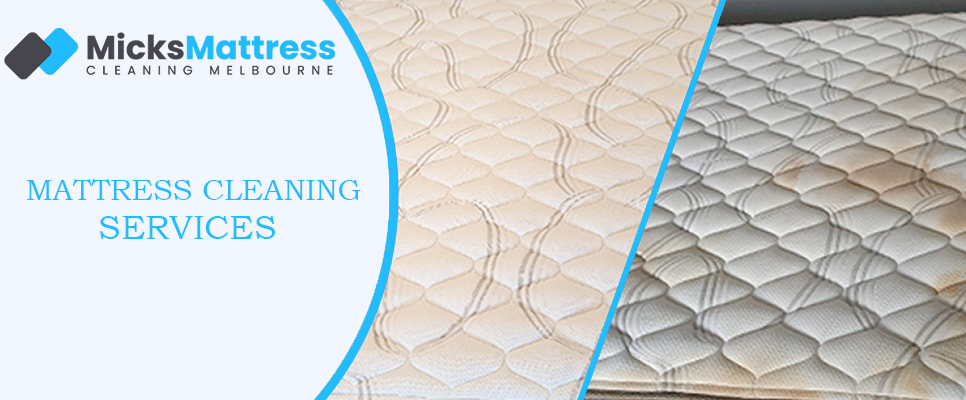 Why Go With Mick's Mattress Cleaning In Tarneit?
If you're looking for Mattress Cleaning Tarneit, go no further than Micks Mattress Cleaning. Hiring our experienced cleaners has many benefits, including but not limited to:
The process of cleaning a mattress can be tedious and time-consuming. Also, it's important to note that doing the cleaning oneself might be very exhausting. Hiring Micks Mattress's experts is a time-efficient option. If you employ professional cleaners like us, you won't have to cancel any other plans or activities.
Call Us, We're Happy To Help.
To meet your needs, we'll tailor our service to you specifically. Sometimes things require rapid cleaning, such as when an emergency happens. Cleaning supplies are available for unexpected messes. Custom requests can be made for any of our services based on your specific needs.
We Are Efficient And Quick To Respond.
Even if one is very good at multitasking and getting everything done, it is pointless to try to do so. Remember that our experts can complete any task significantly quicker and more effectively than you can. Nonetheless, you can rest assured that our expert Mattress Cleaning Tarneit will always leave your bed looking new.
Reach Here
Location: Tarneit, VIC 3029, Australia