Micks Mattress Cleaning: Braeside's Most Reliable Mattress Cleaners
Are you seeking to restore your mattress's suppleness? Contact us immediately! Our mattress cleaning service in Braeside is fully equipped to handle any cleaning, repair, or restoration needs your mattress may have. Our cleaning staff is well-versed in all aspects of mattress care, including dry cleaning, restoration, and the use of the steam cleaning method. This allows us to offer solutions for all mattress kinds that are generally accepted.
Mattress Cleaning Braeside
Team offer state-of-the-art, environmentally friendly cleaning methods for your mattress during our Braeside mattress steam cleaning service. Our mattress sanitizing services at Micks Mattress Cleaning aims to keep your bed free of dust mites, allergies, mould, and other harmful substances. The mattress sanitizing services we offer in Braeside can be modified to meet your specific needs. Various sizes, shapes, and materials are available for mattresses. That's why we provide specialized support for whatever kind of mattress you might have. With our Mattress Cleaning Braeside services, you can easily say goodbye to the dirt, stains, dust mites, allergens, bacteria, foul odour, and other impurities that have made their home in your mattress. Many hotel and property owners in Braeside are grateful for our assistance. Our
Mattress Cleaning In Braeside
services guarantee the professionalism and outcomes you can count on.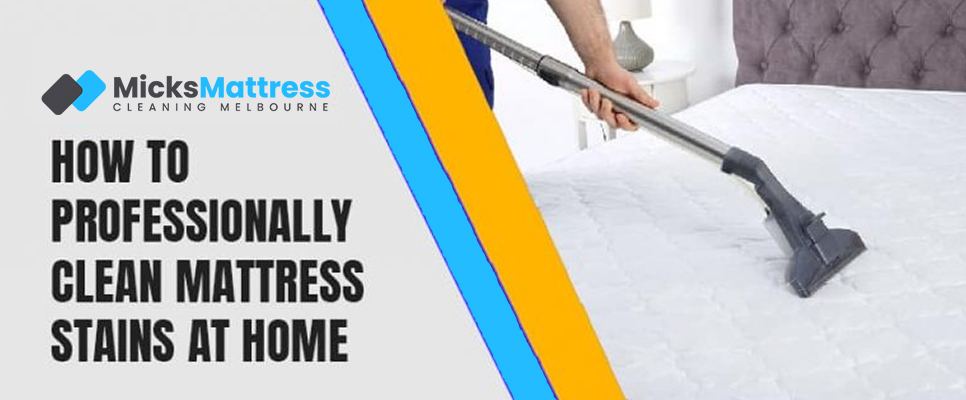 Our Mattress Cleaning Services
Vomit Odour Removal
Dust Mites Mattress Treatment
Pet Urine and Odour Removal
Same-day mattress cleaning
Mattress Sanitizing
Mattress mould removal
Steam cleaning mattresses
Mattress stain removal
<
Why Choose Our Company?
Melbourne is home to Micks Mattress Cleaning, a reputable mattress cleaning company. We have complete care and restoration services for mattresses of any kind. Both homeowners and hoteliers in Braeside value our assistance. When you use our
Melbourne mattress cleaning services
, your bed will be returned to its original, healthy state. We are well-known for our
mattress steam cleaning
in Braeside, but our services also have the following advantages:
Professional Mattress Cleaners
Same-day/emergency mattress cleaning
Reliable results
Child/pet-friendly service
Eco-Friendly Methods
Quotes Available 24/7
Properly Trained Cleaners
Affordable Range of Costs
24/7 Availability
Reach Here
Location:
Braeside, Victoria 3184, Australia