The Best Investment for Your Health: Choose Mick's Mattress Cleaning in Emerald
For a guaranteed good night's sleep, it's important to include professional mattress cleaning Emerald in your routine. At Micks Mattress Cleaning in Melbourne, we're committed to delivering the best mattress cleaning results in the region using cutting-edge cleaning solutions and state-of-the-art machinery. Our team of experts in Emerald is equipped with the skills and knowledge to handle any situation.
If you experience allergy-like symptoms while sleeping, let Micks Mattress Cleaning disinfect your mattress. Our reliable mattress cleaning services in Emerald will leave your mattress clean and fresh, resulting in a more restful sleep and a rejuvenated start to your day.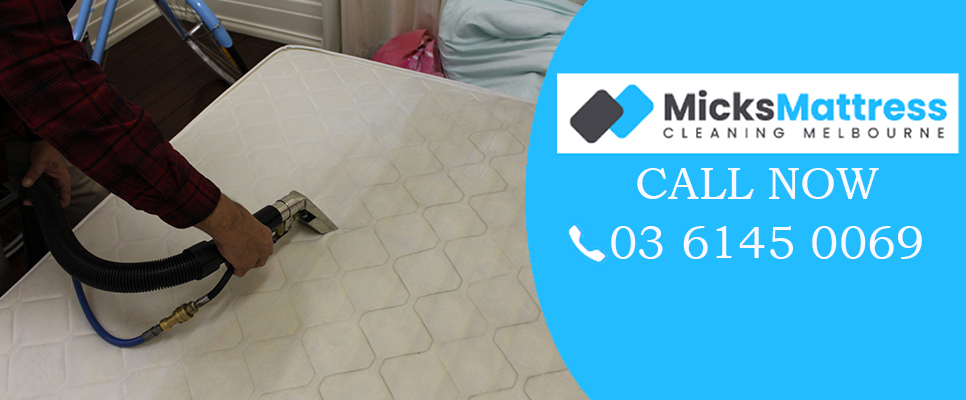 Various Mattress Cleaning Services to Help You Have A Good Night's Sleep
Mattress spot removal
Loosening mattress-in-soil
Dry vacuuming of mattresses
Clean mattresses with steam
Cleanup of Mattress Stains
Cleansing Pillow-Top Mattresses
Cleaning Latex Mattresses
Why Emerald, Melbourne Residents Are Choosing Us Over The Competition For Mattress Cleaning
Micks Mattress Cleaning has become the go-to choice for both homeowners and businesses in Emerald for their mattress cleaning needs. Our reputation is built on the quality of our work, and we take pride in ensuring our clients receive the best possible service.
Here are some of the reasons behind our company's rapid success:
We are a 100% fully insured company, giving our clients peace of mind.
Our modern and portable equipment ensures efficient and effective cleaning.
With our quick drying process, your mattress can be ready for use in under 2 hours.
We use safe cleaning products to protect both our clients and the environment.
Our competitive bids come with no hidden fees, providing transparency and affordability.
Our services include stain removal, sanitization, and deodorization, leaving your mattress fresh and clean.
Choose Micks Mattress Cleaning for exceptional service and results that speak for themselves
Know About Emerald, VIC
Emerald is a suburb located in the Shire of Cardinia, Victoria, Australia. Known for its scenic beauty, Emerald is surrounded by lush forests, parks, and gardens. It is a popular destination for outdoor activities such as hiking, picnicking, and exploring the nearby Emerald Lake Park.
Reach Here
Location: Emerald, Victoria 3184, Australia