Revive Your Mattress with Our Top-Rated Mattress Cleaning in Gisborne South
Your mattress is one of your most significant assets, and it deserves the best possible care. One of the best mattress cleaning companies in the Gisborne area is Micks Mattress Cleaning Since day one, our company's mission has been to provide complete contentment on the part of every one of our Mattress Cleaning Gisborne South clientele. It expanded at a rapid rate. As full-service mattress cleaners, we can help with everything from removing stains and germs to eliminating unpleasant odours and moulds.
Both homes and businesses can take advantage of the professional mattress cleaning services Micks Mattress Cleaning offers. In case any member of your household suffers from allergies, we may also treat your mattress to make it less likely that it will not trigger an allergic reaction. When you schedule with us, you can rest assured that our experts will arrive promptly and clean your mattresses to your satisfaction. Call us right now to schedule our trustworthy mattress cleaning Gisborne service.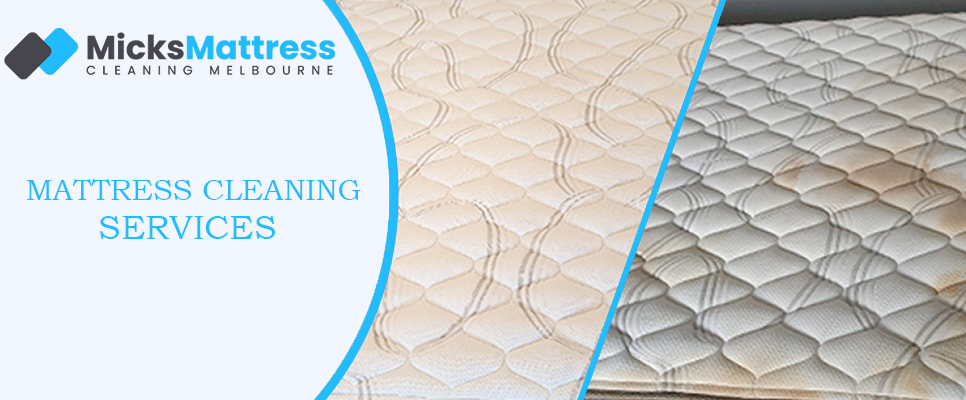 Emergency Mattress Cleaning Services in Gisborne South
In the beautiful city of Gisborne South, life is always on the move, and sometimes your mattress faces unexpected challenges. That's where our Emergency Mattress Cleaning Services come to the rescue! We understand that accidents like spills, pet incidents, or sudden stains can happen to anyone. No worries, though – we're here to help 24/7.
Our friendly team is ready to step in and make your mattress feel fresh and cozy again. We're not just about cleaning; we're all about ensuring you have a great night's sleep. So, if you ever find yourself in a mattress emergency in Gisborne South, just give us a shout. We'll handle the tough stuff, so you can relax and enjoy a peaceful night's rest. Contact us our Local mattress cleaning experts today and get emergency mattress cleaning services in Gisborne South at affordable price.
Our Mattress Cleaning Services
Mattress Steam Cleaning Services
Mattress Mould Removal
Mattress Sanitisation
Mattress Anti-Allergic Treatment
Mattress Anti-Allergen Sanitisation
Mattress Stain Removal
Mattress Antibacterial Treatment
Scotchgard Mattress Stain Protection
Mattress Dry Cleaning
Mattress Anti Bed Bug & Allergy Treatment
Mattress Bed Bug Treatment
Mattress Dust Mite Treatment
Micks Mattress Cleaning Gisborne: Why You Should Hire Us
When cleaning and repairing mattresses of all shapes and sizes, Gisborne South residents and visitors know and trust Micks Mattress Cleaning. Our work is our most excellent advertisement. Here, however, we have compiled a list of why our Mattress Cleaning Gisborne South business has become so well-known and trusted.
Dust Mite Protection: A treatment from Micks can keep your mattress free of dust mites for up to six months.
Complete Dust Mite Treatment: We are mattress dust mite removal experts at eradicating dust mites and the toxins they produce, which can exacerbate respiratory conditions like asthma and allergies.
Mattress Stain Treatment in Depth (MIST): Most mattress stains can be effectively lightened by using Micks' MIST, and in most cases, we can remove over 90% of the stain entirely.
Helps Asthma, and Allergy Symptoms: Reduces the risk of asthma attacks, headaches, and eczema by eliminating dust mites and other allergens from the sleeping environment.
Short Overview About Gisborne South, VIC
Gisborne South is a picturesque suburb located in the Macedon Ranges of Victoria, Australia. It is a rural area with a population of around 2,000 people. The suburb is surrounded by natural beauty, including rolling hills, farmland, and dense forests, making it a popular destination for outdoor enthusiasts.
Gisborne South Nearby Areas Where We Serve
Gisborne
Toolern Vale
New Gisborne
Bullengarook
Riddells Creek
Merrimu
Macedon
Sunbury
Coimadai
Long Forest
Reach Here
Location: Gisborne South, VIC 3029, Australia