Micks Mattress Cleaning: Gladstone Park's Most Dedicated Mattress Cleaners
If you want to ensure a good night's sleep, then professional mattress cleaning should be in your routine. Here at Micks Mattress Cleaning Melbourne, we ensure that the mattress cleaning results we produce for you are the best available in this region, we employ a wide variety of cutting-edge cleaning solutions and state-of-the-art machinery. When you choose us for mattress cleaning in Gladstone Park, you'll be working with a team of experts with the skills and knowledge to help you no matter the circumstances.
If you suffer from allergy-like symptoms while sleeping, have Micks Mattress Cleaning disinfect your mattress for you. A clean mattress is easy to achieve with the help of our dependable mattress cleaning services in Gladstone Park. Your sleep will improve to the point that you wake up feeling rejuvenated and ready to take on the day.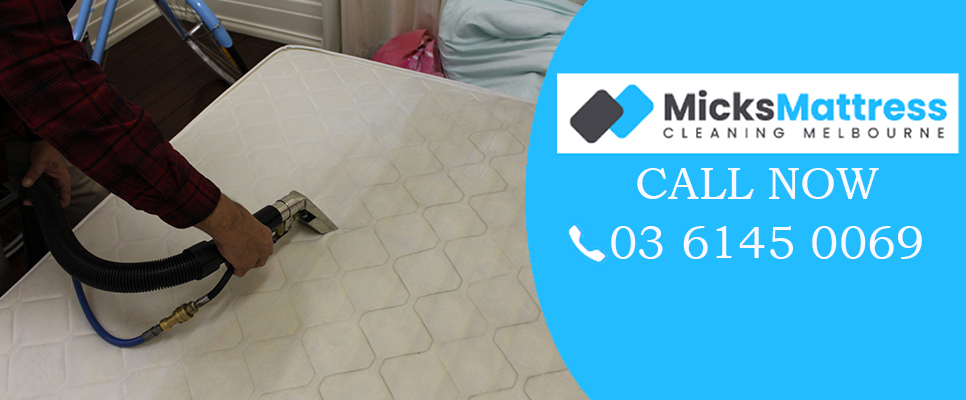 Various Mattress Cleaning Services to Help You Have A Good Night's Sleep
Mattress spot removal
Loosening mattress-in-soil
Dry vacuuming of mattresses
Clean mattresses with steam
Mattress sanitisation
Cleanup of Mattress Stains
Cleansing Pillow-Top Mattresses
Cleaning Latex Mattresses
How Are We Better Than The Mattress Cleaning Competition In Gladstone Park, Melbourne, VIC?
Gladstone Park homeowners and businesses alike have relied on Micks Mattress Cleaning for all their mattress cleaning needs. The quality of our work reflects us. Other factors that have led to the meteoric rise of our mattress cleaning company are.
100% Fully Insured Company
Modern, portable equipment.
Dries rapidly, usually in under 2 hours
Safe cleaning products
Competitive bids, No Hidden Fees
Stain Removal, Sanitisation And Deodorization
Reach Here
Location: Gladstone Park, Victoria 3184, Australia