Professional and Effective Mattress Cleaning Services in Moe
There are numerous reasons why one should opt for professional deep cleaning of their mattresses, such as the presence of urine and sweat stains, allergies, pet accidents, sickness, asthma, peace of mind, and sleepovers. If you are seeking expert mattress cleaning services in Moe, then Micks Mattress Cleaning Melbourne is an ideal option. Our team of professionals for Mattress Cleaning Moe ensures the removal of even the most stubborn stains from your mattress. We provide our services all year round, without charging any additional fees for weekend services, at an affordable price.
Our meticulous approach involves several steps, including mattress dust mite removal and mattress sanitization, which are carried out by our skilled professionals with utmost care. Our team of mattress cleaners specializes in tackling various issues such as stains, odors, and molds. We have a wide customer base across the city who are satisfied with our services. Additionally, our mattress cleaning Moe team is proficient in providing the best mattress steam cleaning services. Our rates for stain removal and deodorization of mattresses are also quite reasonable. Contact our professional mattress cleaning team today to have a stress-free mattress cleaning experience.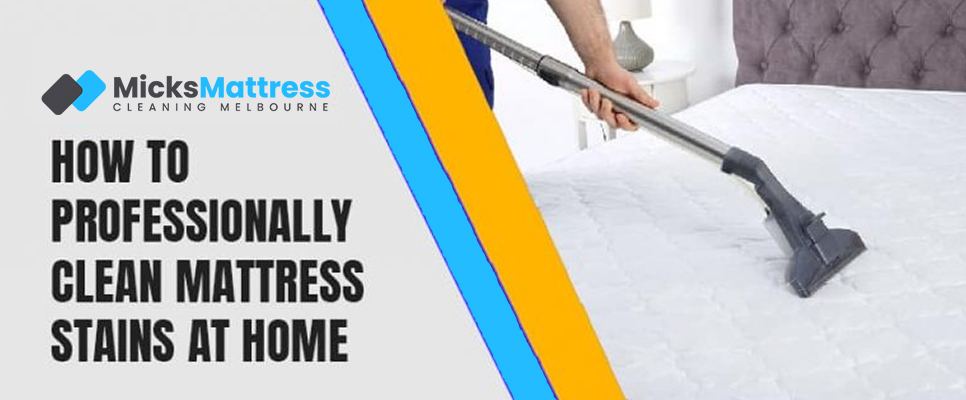 Our High Quality Services
Mattress Steam Cleaning
Mattress Dust Mite Treatment
Mattress Sanitisation
Mattress Anti-Allergic Treatment
Mattress Anti-Allergen Sanitisation
Mattress Mould Removal
Mattress stain removal
Mattress Antibacterial Treatment
Scotchgard Mattress Stain Protection
Mattress Dry Cleaning
Mattress stain removal
Mattress Anti Bed Bug & Allergy Treatment
Mattress Bed Bug Treatment
Why Moe Residents Choose Us First for Mattress Cleaning
Customer-Friendly: Our staff is always ready to assist you and answer any questions you may have, with a smile on their face.
Quality Service: We prioritize providing high-quality service, which helps us earn the trust of our customers and deliver satisfactory results.
Honest Approach: Honesty is a rare quality in today's world, and we value it greatly. We make sure to keep our word, providing you with affordable and time-efficient services.
Safety First: Our customers' safety is our top priority, and we use 100% organic cleaning solutions during the mattress cleaning process.
Advanced Technology: Our company employs cutting-edge technology to clean and restore mattresses, making our work more efficient and effective.
Same-Day Service: If you need your mattress cleaned urgently, we are available to provide same-day service. All you need to do is give us a call.
Emergency Cleaning Services: Our mattress cleaning team is available around the clock, so don't hesitate to call us at any time. We are always happy to serve you!
Affordable Prices: We offer the most competitive prices in Moe, making our services accessible to all. As a result, many Moe residents choose us as their go-to cleaning company.
Local Experts: We have a team of local professionals who are familiar with the area's routes, ensuring we can reach you promptly.
Therefore, choosing us for mattress cleaning in Moe and its surrounding areas is the best decision you can make.
Short Overview About Moe, VIC
Moe is a suburban town located in the Latrobe Valley region of Victoria, Australia. As of the 2016 census, its population was around 17,000 people.
The town is situated at the foothills of the Strzelecki Ranges, providing scenic views of the surrounding mountains and forests. Moe is also located near the Gippsland Lakes, a popular tourist destination known for its boating and fishing opportunities.
Visitors to Moe can explore the nearby Tarra Bulga National Park, which features picturesque walking trails and stunning waterfalls. The town also has a variety of local shops, cafes, and restaurants to enjoy.
Reach Here